Marc Prosser
Participant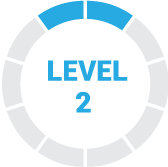 3 years, 7 months ago
Thanks for your question:
1) We are not in a position to give legal advice. However, there are both federal and state laws which govern financial transactions. I would engage a very good securities attorney before engaging in this activity.
2) ACH withdrawals are very common. I would ask your local banker how you could initiate an automated ach withdrawal. Perhaps, you might want to contact a company called Braintree which is owned by Paypal.
3) We use Priori Legal recently to find a lawyer.
Good Luck, Marc
2 Replies