Jeremy Marsan
Participant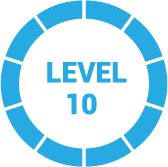 3 years, 7 months ago
Hi Ernie,
First off make sure you're adding @nextiva.com on the end of your username. (i.e. jsmith@nextiva.com for username jsmith).
If it's still not working, you may need to "assign" your account to the NextOS Pro Plus or Enterprise upgrade. Even if you've signed up for the upgrade, you still need to "assign" it to a user account.
This article on Nextiva's website explains how to do that. You'll need to login with your admin username and password.
Let me know if this works!
Best,
Jeremy
1 Reply