Jeff White
Moderator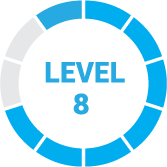 1 year, 4 months ago
Hi Karen!
The answer to this, and many legal questions, is "it depends". I assume you're saying you had a personal guarantee for some financial instrument or loan that the business took out. It depends on what your documents say when you sold the business, and what type of loan it is. In a perfect world your should have likely had everything you personally guaranteed paid off before you closed on the transaction.
If it's a simple loan, with a one time lump sum payment then your personal guarantee is gone when the loan is paid in full, and future purchases by the business wouldn't matter. If the personal guarantee was on a line of credit, however, then it could be a different story. If that line of credit remains with the business and your personally guarantee isn't removed then you could still be liable for any activity on that credit line.
Since you're selling the assets of the business, and not the company stock, I would assume that none of the previous loans or credit lines transferred to the new business. If that's the case then you should be safe from any financial harm.
Best,
Jeff
1 Reply