Laura Handrick
Moderator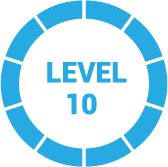 1 year, 2 months ago
Hi Pam,
This is a question lots of employees might have. The good news is that your employer is doing what's required by law. They must take out state unemployment tax and pay it to the government. Here's an article that we provide to business owners to explain what taxes they must deduct from employee's paychecks. I've also provided an article below on the different state tax requirements.
The best way to see if your taxes are being taken out properly, is to go online and input your wages into a paycheck calculator and verify what deductions are being taken out. Here's one you can use for free: http://www.paycheckmanager.com/FreeCal/free_payroll_calculator.aspx
If it doesn't match exactly, don't assume your boss is trying to take advantage of you. Instead, go talk to your boss. Do you have your W-4 completed correctly? Did you sign up for other deductions such as benefits? Do you earn tips that are also taxable? Many variables can affect your net pay.
Best of luck to you,
Laura, HR
How to Do Payroll Accounting: The Ultimate Guide for Small Businesses
Find Your State Tax Website: A Map of all 50 State Tax Agencies
1 Reply