Crystalynn Shelton
Moderator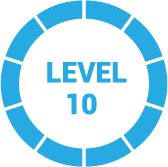 1 year, 2 months ago
Hi Ashlee!
So if I understood you correctly, Partner A was paid for a job and you increased his/her equity and the savings account accordingly which is correct. However, you also indicated that Partner B's credit card was used on the job and a portion of the money that was received needs to go towards paying that credit card off. Where I'm confused is why would Partner A's equity go down?
As far as the 2nd transaction that you need to record, you should transfer the money out of the savings account to make the payment to the credit card company. That would be the following entry:
Debit Credit Card Liability
Credit Savings Account
There is no need to decrease the equity for Partner A unless the original journal entry was an overpayment.
I hope this helps.
All the Best-
Crystalynn Shelton
1 Reply