Crystalynn Shelton
Moderator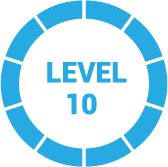 1 year, 1 month ago
Hi Anu!
There are quite a few video tutorials out there on how to use QuickBooks Desktop. If you just google quickbooks desktop tutorial you will find many YouTube videos on how to do the basics. If you prefer a more formal course, I teach a QuickBooks Desktop course at UCLA Extensions called Accounting using QuickBooks. While the course for this quarter has already begun, the next course will be an online course that begins on April 1 and goes thru June 30. Registration is not open yet, but I have included a link to the current course below so that you can see what is covered:
https://www.uclaextension.edu/search/publicCourseSearchDetails.do?method=load&courseId=145606
You can enroll for this course beginning February 5.
If you are not aware, Fit Small Business has a free QuickBooks Online course that is absolutely free. It includes 39 video tutorials to teach you how to setup and use the cloud version of QuickBooks. You can access it thru the link below: https://fitsmallbusiness.com/free-quickbooks-online-tutorials/
All the Best-
Crystalynn Shelton
1 Reply