Priyanka Prakash
Spectator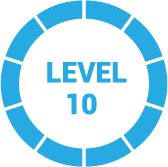 3 years, 6 months ago
Hi Charles,
There are business loan options available for those with personal credit scores above 500 or with limited or no credit history.
You probably won't have any luck at a bank. Instead, you will need to borrow through a short-term lender or a non-profit that's designed to help underserved businesses. Since lower credit makes loans higher risk, you must be prepared to pay more for business financing when you have bad credit.
We have a great guide that covers some of the options: https://fitsmallbusiness.com/bad-credit-business-loans/
The best options depend on how long you've been in business. For example, if you have a profitable business over 1 year old, a lender such as Kabbage (minimum credit 550) or OnDeck (500 minimum) may be suitable.
On the other hand, if you're just starting out, a lender such as Accion (525 minimum) or PayPal Working Capital (no credit check) will be a better choice.
Let us know if you have any further questions!
Best regards,
Priyanka
2 Replies