Crystalynn Shelton
Moderator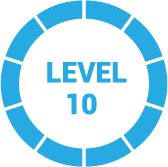 1 year, 2 months ago
Hi Emile, welcome back!
In order to make expenses and items that you purchase billable back to your customers, you will need to turn this feature on in the Company Settings, Expenses tab. I have included a link to the video tutorial on How to Set up Expenses in QuickBooks Online:https://fitsmallbusiness.com/set-up-expenses-quickbooks-online/
Once you turn this feature on, it will add a field to the screen where you pay your expenses so that you can select a customer that you will bill back later or you can just mark it billable and select the customer later on.
All the Best-
Crystalynn Shelton
1 Reply