Priyanka Prakash
Spectator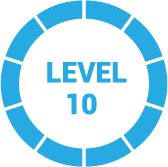 3 years, 6 months ago
Hi Bret,
Sure, if you need a loan for working capital, there are plenty of options. The fact that the business existed for several years before you took it over should actually work in your favor.
If you have good credit, the cheapest option would probably be an SBA loan. We encourage you to reach out to SmartBiz if you need less than $350K. For larger amounts of capital, you can reach out to your local bank.
If your credit isn't that good, you may want to consider an alternative lender such as OnDeck.
Best regards,
Priyanka
1 Reply