Maggie Aland
Moderator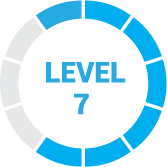 1 year, 3 months ago
Hi Dominic,
The cost of Facebook ads really depends on the quality of the ad and the relevance to your audience.
I recommend calculating how much 1 click on your ad is worth to you, and working backward from there.
For example, let's say one closed deal is worth $100, and that 1 out of 10 people that come to your site typically end up purchasing. That means you would break even if you paid $10 per click on your ad.
After you have that number, start running ads and see how much your cost per click is. You will now have a good idea of whether this price is worth it to you, or if you will need to re-evaluate your ad and audience to get a lower price.
Learn more in our guide to Facebook advertising costs.
Maggie
1 Reply