Maggie Aland
Moderator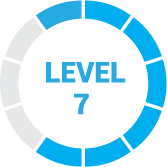 1 year, 1 month ago
Hi Bryan,
Unfortunately, I can't tell you for sure whether doing a commercial will be worth it for your business.
I would probably recommend starting off with online advertising until you get a good feel for the message and audience that works best for your product.
Then, if you do decide to create a commercial, you will know the most effective copy to use and who your target audience should be.
Hope this helps and good luck with everything!
Maggie
1 Reply