Jeremy Marsan
Participant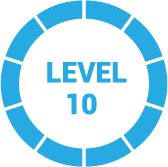 1 year, 1 month ago
Unfortunately I'm also finding the criteria is a bit vague. on USPS's website they state that EDDM mail must be at least 6.125″ high, or 11.5″ long or 0.25″ thick.
It sounds like your mailpiece would qualify, since at least one side is longer than 6.125″.
However, it's possible that all those minimum dimensions must be met in order to qualify. This seems unlikely since most EEDM pieces are single cardstock, not thick letters (0.25″ thick). But it might be good to go into the post office for clarification. I would cut out a piece of cardboard that matches the Vistaprint dimensions, then ask if that would qualify for EDDM.
1 Reply