Crystalynn Shelton
Moderator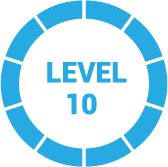 1 year, 1 month ago
Hi Michelle! Thank you for this great question! I have never had to apply an early payment discount in QuickBooks Online and I did not realize that it is not as easy to do as QuickBooks Desktop. I did find a support article with instructions but there was no link for me to copy. So here is what you need to do:
1. In the help menu of QBO, type "customer early payment discount". (without the quotations)
2. Several options will come up, select the one that says "Set up terms and early payment discounts".
It will walk you through the steps to set up the invoice for the discount and then how to apply the payment.
Thank you for reading and for teaching me something new! 🙂
All the Best –
Crystalynn Shelton
1 Reply