Krista Fabregas
Participant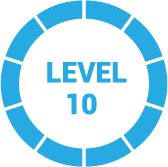 1 year, 2 months ago
Hi Martin,
I'm leery of anyone marketing get-rich-quick tactics for selling on Amazon or anywhere online. What it takes is hard work, diligently seeking a market for a product, learning how purchasing and fulfillment work, then testing, tweaking, and testing some more. If you're completely new to online selling, I'd try selling on Amazon using retail arbitrage, which we discuss in our Amazon how-to article series. That is a very inexpensive, low- to no-risk way to test the waters and see how the system works.
Unless you have an idea for a product and brand, I'd stick with this on Amazon. I'd only worry about your own website if you want to build a brand and company.
I hope this helps you get started, good luck!
Cheers,
Krista
1 Reply