Krista Fabregas
Participant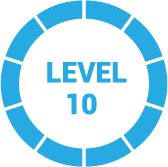 1 year, 1 month ago
Hello Becky,
Walmart has invested heavily in their online marketplace platform in recent years to lure shoppers and sellers away from Amazon. One of the benefits of Walmart is its wide-open attitude. Currently, a few (5) categories are gated and require approval, and there are some select item and brand restrictions – here's the current information on all of that. With the names you sell, you might run into some challenges there. No one can predict the future restrictions, for now, it's still far friendlier than Amazon in this respect.
Barring the brand restrictions, it's probably worth a look again. Buyers are adding the platform to their browse-first list, so it's bringing in shoppers wanting to spend. You have a track record of online and marketplace sales, so you should make it through the application. System-wise, it integrates directly with many backend management platforms for product upload and order download for efficient operations.
I hope this rundown helps! Good luck with your decision.
Cheers!
Krista
1 Reply