Crystalynn Shelton
Moderator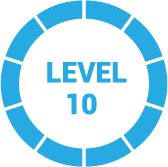 1 year, 2 months ago
Hi Olalekan,
Since the payroll module is not available, you will have to do this manually outside of QuickBooks and then just enter the info into QuickBooks when you create the payroll check. This includes any calculations that you need to make for any payroll deductions like taxes or employee benefits, if applicable. I'm not sure how similar/different payroll is in Nigeria but you may find our payroll accounting article helpful:
How to Do Payroll Accounting: The Ultimate Guide for Small Businesses
Thank you for reading!
All the Best-
Crystalynn Shelton
1 Reply