Crystalynn Shelton
Moderator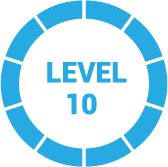 1 year, 2 months ago
Hi John, you have asked some really good questions! I have provided responses to each one below:
Q1: Can I move all the data from the Quicklooks Desktop system and continue the day-to-day transaction with Quickbooks Online?
A1: Yes, you can definitely convert your data from QuickBooks Desktop to QuickBooks Online. However, keep in mind that the online platform is completely different from desktop so there might be info that will not convert. My recommendation is that you leave all of your existing info in Desktop and start fresh as of January 1, 2018 with the Online version of QuickBooks. It will be a lot easier and take a lot less time.
QuickBooks Online is capable of handling all of your day to day business transactions like payroll, customer invoices, receiving payments and other routine transactions. Just keep in mind that it will be completely different from the desktop version so you will need to invest some time to learn how to use QuickBooks Online. We have created a free QuickBooks Online course that includes 30 video tutorials and step by step instructions on how to setup and use QuickBooks Online properly. You can access that course from the link below:https://fitsmallbusiness.com/free-quickbooks-online-tutorials/
Q2: How easy or difficult is to move my Desktop data to the Online system?
A2: Intuit actually will convert your data for free. However, as I mentioned in my response to your first question there will be data that does not convert. If you are interested in how the conversion process works, check out our how to convert from quickbooks desktop to online article: https://fitsmallbusiness.com/convert-quickbooks-desktop-to-online/.
Q3: What is the cost of the Online version? I see the monthly subscription options, but is there another cost for multiple users? Currently, everyone in my business (typically 6 employee) can use the Desktop version. What is the cost if each of them (plus potentially 4 additional employees) want to use the Online version?
A3: Each subscription includes a certain # of users plus 1-2 accountant users. However, you can purchase additional users from Intuit directly, you will just need to contact them directly for pricing info.
Q4: Where can I find other apps that can be integrated with Online? Suggestion, for a scheduling calendar system, client interaction (including customer profile self-management), or dog document.
A4: Intuit has an app center with over 400 apps that integrate with QuickBooks Online. Unfortunately I do not have any recommendations for a scheduling calendar system or a client interaction system but the app center groups the apps by the type (i.e. calendar, payroll) and they also have customer ratings. You can access the app center from the link below:
https://apps.intuit.com/.
If you would feel more comfortable with hiring a QuickBooks expert, check out the article that I wrote on how to find a quickbooks proadvisor. We have provided some great resources on how to find an expert and what to look for: https://fitsmallbusiness.com/how-to-find-a-quickbooks-proadvisor/.
Good luck with everything and thanks so much for reading!
Crystalynn Shelton
1 Reply