Crystalynn Shelton
Moderator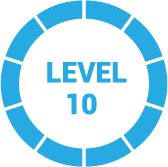 1 year, 1 month ago
Hello! With QuickBooks Online you are limited to one company file per subscription. For example, if you have two businesses that you want to set up on QBO then you would have to sign up for two QuickBooks Online accounts and pay the monthly fee for each. This is one of the advantages that Desktop has over QBO. As you mentioned, you can set up an unlimited number of companies without having to purchase an additional license.
If you're going to stick with desktop, I would recommend upgrading to QuickBooks 2018. As of the 2013 version, the interface for desktop was upgraded and looks a lot better than the 2007 version. In addition, Intuit no longer supports anything older than 2015.
Thanks so much for reading!
Crystalynn Shelton
1 Reply