Laura Handrick
Moderator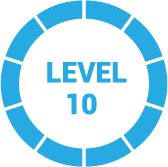 1 year, 1 month ago
Hi Roma!
Thanks for your question. It's one that stumps a lot of employees. It's HR jargon and essentially means that you're paid a salary (salaried), a fixed rate per week, month or year, and that you're eligible to receive overtime pay on top of that (which is 1.5 times your pay rate for any hours over 40 you work in one week in NY). I'll link the legal mumbo jumbo from NY below.
(You're non (i.e. not) -exempt (i.e not) meaning … you're not not getting paid for extra hours worked because you get a salary, which means you are getting paid for overtime — it's one of those double negative things!)
For most people, that's good news. You get a salary for your regular hours, but if you work overtime (more than 40 hrs in weekly pay period) you get paid for those extra hours too, at time and a half!
(If you were salaried, and exempt from overtime, like I am, you could work as many extra hours as you like, and never get paid for it. But I digress.)
Hope that helps. I've attached an article on exempt vs non-exempt that you can share with your friends. Thanks for posting!
Laura, HR
Exempt Employees vs Non Exempt Employees – The Ultimate Guide to Overtime Laws for 2017
1 Reply