Laura Handrick
Moderator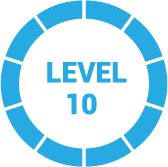 1 year, 2 months ago
Hi David,
If your EAP provider doesn't provide you a downloadable PDF file that you can print, you have the option to create your own. You can do it in Google Docs, MS Office or even Powerpoint. Then go to a local printing company and let them know what you need. Often they'll do the layout for you at nominal charge. Since your EAP Info cards can be set up the same size as a business card, you could also use an online business card provider. I've added articles below to help you find a free/low cost one.
However, I've always used a local printing company, since they have nice color print options, and I like to see a proof in person before I give the okay to print. Just bring them a sample of what you want it to look like (on a flash drive or in a PDF), making sure all the information and phone number are accurate before you have them print on small card stock. Good luck!
Laura, HR
How to Create Business Flyers – Printing, Costs, Design, & More!
This reply was modified 1 year, 2 months ago by Laura Handrick. Reason: fixed typo
1 Reply