Jason Rueger
Participant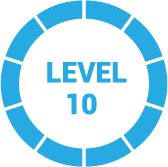 3 years, 6 months ago
I assume you are asking about ShopKeep, our recommended POS provider? We do not actually sell POS software ourselves, we just recommend the companies we have found to be the best for small business owners.
As far as your business is concerned, ShopKeep might not be the best fit. It only works on tablets and does not work on mobile phones. Honestly, from what you are describing, Square might be the best fit. You can use it on your phone, tablet, etc. without any extra cost. Also, they have been adding a lot of new features to the system. You can track inventory, manage employee hours, do payroll and more (additional charges apply).
Hope that helps and good luck! If you have any more questions, feel free to ask.
Jason
1 Reply