Jeff White
Moderator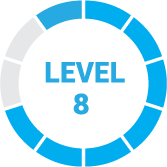 1 year, 1 month ago
Hi Ossy!
Honestly, share capital allocation, if you're setting up your LLC, is just a negotiation. Whatever everyone agrees to is likely what's going to happen. If you already have ownership and you're trying to re-allocate then you'll need to allocate based off of capital put into the business. So based on business value and the amount of capital you invest, you earn a certain amount of equity.
I don't think there's a right and wrong answer to initially setting up ownership interests, as long as everyone's philosophical interests are aligned. If you're going into it as partners because the idea/money/initial execution is pretty well distributed then I'd split it into thirds with equal ownership. Ms. C, while being in charge of the day-to-day, can receive a salary from the business for the work she's putting in since she'll be an owner and an operating executive.
I think really it comes down to what each of the 3 involved think is fair.
Best,
Jeff
1 Reply