Jeff White
Moderator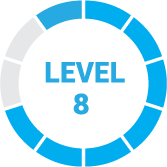 1 year, 1 month ago
Hi Alice!
It sounds like you have a plan ready to go, but you should be careful about taking a loan out from your retirement account. Generally a Rollover for Business Startups (ROBS) works better because you don't have any fees or penalties for not replacing that money. With a loan you'll need to pay it back in full within 5 years or immediately if you leave the company that manages your 401k. With a ROBS you don't have to pay any penalties or taxes.
Regardless, there aren't a lot of options in protecting your money since your husband is investing it into a business as equity. You just need to make sure all the paperwork is drawn up and official that he is a full partner and owns the correct percent of the business (50% if that's the deal). The company won't owe you or your husband any money so there are no protections in that regard.
From a tax point of view you'll need to make sure you fully understand how the business is taxed going forward, because if it's a pass-through entity the taxes could fall to your personal tax return. That could be a good thing, but if they do you'll need to make sure the company has a plan to help you pay for any tax liability that may come from that. Typically the business will make distributions to help owners pay for tax liabilities in pass-through entities.
Good luck!
Best,
Jeff
1 Reply