Jason Rueger
Participant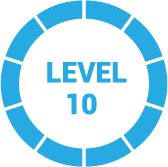 3 years, 7 months ago
Wei Bird,
Some great questions here. I will try to answer them as best as I can.
1. You should be able to add a "Book Now" button to your header without any issue. The bigger question, is where or to what software are you actually going to route that button. You could just route it to an appointment booking system like Setmore, SimplyBook.Me, or some other similar system that integrates with Weebly. Weebly also has a simple scheduling form you can use.
2. You should easily be able to integrate your existing email service as your contact address. You can just put your current email on your contact page. The internally hosted thing should not stop you from using your current service.
3. There are SEO tools included. You can edit page descriptions, tags, etc.
4. You can integrate google analytics. Here is a simple tutorial.
5. The responsive templates do work for tablets as well.
6. Weebly can do videos, as long as you have a Pro or Business Plan. You can do as many videos as you want. The only thing to watch out for, is that a lot of videos on your pages can slow down loading speed, which can be a problem if people are just browsing and leave your site before the page loads.
7. You should be able to add a widget to your homepage. Not sure about tripadvisor specifically. Check with Weebly support on that one.
2 Replies