Krista Fabregas
Participant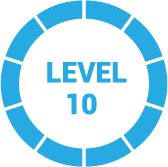 1 year, 1 month ago
Hi Jeff,
The good news is you've done your homework and are focusing on several key issues that will impact your business's rollout and growth. First, I'm not personally familiar with the dietary industry, so I can't offer any input there. But there are more than 2 players in this field and maybe there's one that both offers the range of products you seem to want to carry, plus handles all aspects of fulfillment, including returns. Can you do some more research on potential suppliers first?
If you can't find one that checks every box, then you need to see how you'd get around the shortcomings. Can you handle returns yourself? Does going with the lower cost offset returns? Is the second planned product locked-in, or do you just plan to extend the line after your first rollout? If not locked-in, does the more established, lower-cost supplier have other products that could extend the line? These are the what-if questions to answer at this stage that can help you pick one over the other.
I hope this helps! Good luck.
Cheers,
Krista
1 Reply