Krista Fabregas
Participant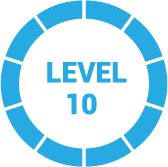 1 year, 1 month ago
Hello Jeff,
The easiest and least expensive way to handle ecommerce returns on a small scale is to have your customers return the goods to you for a refund and, I'm guessing since it's a health item, you'll have to dispose returned items. You'll have to check on the legalities of reselling returned supplements, opened or not.
I've found a simple returns page and downloadable/printable PDF return form is the easiest way to provide this to customers online. I always included a return form in shipments, too, but nowadays many online sellers just use an online return form.
I hope this information helps! Good luck!
Cheers,
Krista
1 Reply