Krista Fabregas
Participant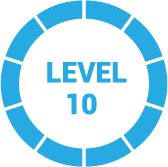 1 year, 2 months ago
Hello Diana and Adam,
Well, you need a location, utilities connections and permits, a wholesale supplier for coffee and other ingredients and items that you plan to sell, an espresso press or other coffee making equipment, refrigeration, an area to serve patrons, and a way to take payments and track sales.
Depending on your location, this can be done inexpensively on a small scale or it may cost quite a bit in rent and permits alone. That's the rundown of what you need to put in your business plan and figure out what it will cost to launch. Good luck!
Cheers,
Krista
1 Reply