Priyanka Prakash
Spectator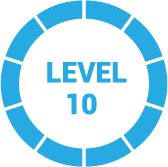 3 years, 7 months ago
Hi Heather,
You can leave the balance in your PayPal account and transfer the money to your bank account as needed.
If you decide to transfer most of it out right away, you should ensure that you have at least enough sales coming into your PayPal account every day to cover the daily repayments.
If there's not enough money to cover daily repayments, there are only a limited number of "catch up payments" that are allowed before PayPal will say that the full balance is due.
Thanks,
Priyanka
1 Reply