Crystalynn Shelton
Moderator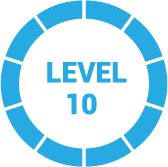 1 year, 1 month ago
Hey Sue!
I'm not quite sure if you can make the customer/project field visible on an A/P Aging report. However, one question that I have for you is what field (in QBO) did you put your customer/project info in? Also, what purpose was this for? Are you billing customers back for items that you paid for?
Having this additional info will help me determine if there is another report in QuickBooks Online that will give you the info you need.
I look forward to hearing from you!
Best-
Crystalynn Shelton
1 Reply