Krista Fabregas
Participant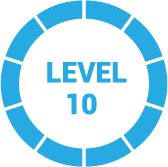 1 year, 1 month ago
Hello Jerry,
Directly integrating your own carriers or a third-party app like Shipping Easy, for real-time calculated rates requires the $299/month Advanced Shopify plan.
BUT… if you use Shopify's built-in shipping label system, Shopify Shipping, to handle your shipping labels, it will calculate real-time rates for your orders on any Shopify plan. Learn how it works here.
That said, in my experience, it's usually better to have a simple set of flat-rate shipping charges rather than charge customers the actual prices to ship items. Simple flat rate shipping fees generally lead to more conversions compared to shopping cart surprises with calculated rates. You can learn more about setting conversion-driving shipping rates in our shipping rate strategies article.
I hope this information helps! Good luck!
Cheers,
Krista
1 Reply