Crystalynn Shelton
Moderator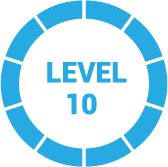 1 year ago
Hey James,
What would be ideal is if they could send you a bill for freight, commission and yard fees instead of deducting them from your invoice. However, if that is not possible, I recommend that you set up an item and call it "Misc Expenses" and then put in the description (commission, freight and yard fees). When you create the invoice, it will have the following two lines:
Line 1: Sales/Service Item that you have created to capture your revenue. Include the gross revenue amount (before the deduction of the misc items)
Line 2: Miscellaneous Expenses Item – put a negative for this amount so that it reduces the total amount of the invoice to the amount you expect to be paid.
You can find step by step instructions on how to properly set up items in this video tutorial: https://fitsmallbusiness.com/set-up-products-and-services-list-quickbooks-online/
Thanks for reading!
Crystalynn Shelton
1 Reply