Jeremy Marsan
Participant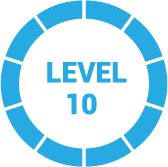 3 years, 6 months ago
Hi Libby,
Under System Settings find the option titled "Custom Fields" on the left-hand side. Clicking on that, you'll see a menu to add custom fields to "Contacts," "Organizations," "Opportunities," and "Projects."
Choose the type of record you want, then click "Add Field" on the top right.
For a walkthrough with photos, check out our guide to setting up Insightly: adding custom fields.
Also a quick note: If you can't find "System Settings" then you probably aren't signed into an admin account. Use the first account created when you initially signed up for Insightly.
Hope this helps,
Jeremy
1 Reply