Allison Bethell
Participant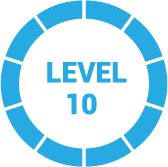 1 year, 2 months ago
Hi Tony:
Generally, fix and flip investors use hard money loans so they can close on a deal quickly, buy it in any condition and pay the short-term interest-only loan until they flip it. Here's a link to our hard money lender directory which has lenders in every state.
https://fitsmallbusiness.com/reviews/hard-money-lenders/
Best of luck on your house flipping business.
Allison
1 Reply