Krista Fabregas
Participant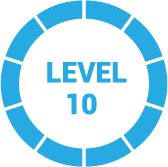 1 year ago
Hello,
All of the top POD tee shirt companies offer a huge range of tees, hats, and more. The tissue tees you describe are available with most of them, as are tri-blends, tank cuts, sleeveless, and performance athletic tees. Printful, Custom Cat, and Printify all are good places to find these types of products. You can go into their online catalogs and see which one best meets your product assortment needs.
Most will also do the tagless branded label inside, but it does cost extra. Each of these POS websites explains the label imprint process. Usually, it's just an add-on image when you create your tee in their app.
As far as a trademark, you can protect your brand logo with a registered trademark, which gives you legal recourse if you grow huge and competitors try to knock-off your line. But most general tee designs can't be copyrighted or trademarked easily, it's the logo and maybe a tagline that's most often registered. I hope this helps, good luck!
Cheers!
Krista
1 Reply