Jeremy Marsan
Participant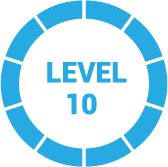 1 year, 1 month ago
Hi Grace,
Your Billing threshold is simply the point where Facebook sends you a bill. If you don't reach your billing threshold, you'll be billed automatically at the end of the month.
So in other words, if your threshold is 1100, but you only spend 550, you'll be charged only 550 at the end of the month.
In my experience, Facebook ad credits are not scams. They genuinely will provide you 550 pesos free to run your ad. Although the offer may be temporary, and may be only be applicable for a single post. Also, when you go to set up the ad, Facebook may encourage you to run the ad longer, and spend a little more money than the credit allocated. It sounds like this may have happened to you.
Just pay careful attention to the ad details, and set your maximum daily or lifetime budget to 550 pesos. Also remember that you can always pause or cancel your ads and you'll only be charged for clicks you already received. In other words, as soon as you've reached 550 pesos worth of ad clicks or impressions, you can 'cancel' your ad, and you won't be charged a penny more.
Good luck!
1 Reply