Jeremy Marsan
Participant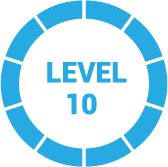 1 year, 1 month ago
Hi Don,
First of all, I would be very wary of calls claiming to be from Google, since they very rarely call customers. Next time they call, I would write down the number and perform a search on Google. Typically, you'll be able to find out very quickly if its a legitimate phone number, or a well-known scam number.
If it is a legitimate Google number, you should be able to sort out the problem easily enough by talking with one of the supervisors. (You may be put on hold for a little while, or have to wait for a callback, however.)
If it's a scam number, your best bet is simply to block the number(s). If you're using a landline phone, simply call your service provider to set up call blocking. With a VoIP or smartphone, you can set this up from your settings menu. If you're still getting calls from different numbers, see if there's a way to recognize the number (e.g. if they're coming from the same area code or region), and then simply stop answering. Once you stop answering enough times, you should be pulled off some of the phone lists.
1 Reply