Krista Fabregas
Participant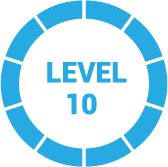 1 year ago
Hi Saqib,
The term you're looking for is Tech Stack and the right combination of performance apps, selling, management, and marketing platforms, and payment solutions for you really depends on your business needs. If you have a small brick and mortar establishment, Square delivers a pretty complete Tech Stack in one overall solution. With Square, payments, marketing, and sales management tools are all built-in, and you can use either their free Square online store or connect another ecommerce platform to extend your online capabilities.
But, if you want to build out your own Tech Stack, you just need to review the different platforms and solutions available. We cover many top-rated options in our ecommerce and retail section articles. Most of the tech solutions we cover integrate with a wide array of other apps and tech solutions, too.
As far as a template, no one can predict specifically what you need, but you can use Square out of the gate if you want to get up and running fast. I hope this information answers your question, good luck!
Cheers,
Krista
1 Reply