Laura Handrick
Moderator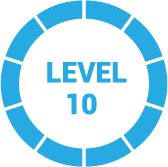 1 year ago
Hi Regina,
The answer is YES! But do it fast. There are two times you can remove someone from your benefit plan, one is open enrollment, and the other is a qualifying event.
Your daughter moving out of state and getting her own insurance qualifies under the "qualifying event" option for 3 reasons: 1) losing a dependent, 2) employer health coverage change, 3) moving
BUT… you only have 30 days from the date of the qualifying event to make the change.
My advise, call your employer or benefit provider ASAP and let them know the situation so that they can remove your daughter from your Kaiser Health plan. Some how-to articles from Kaiser are below.
Best of luck to you!
Laura, HR Writer, SPHR, MAEd
1 Reply