Laura Handrick
Moderator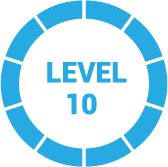 1 year ago
Hi Dawn,
The good news is there is no labor law that covers the specifics of a progressive discipline policy, which means you need to follow whatever you have documented in your company's employee handbook.
If nothing is documented, do what you think is best. If it were me, I would consider it a 2nd incident, not a first warning, and document it as such.
For some companies, lack of productivity and insubordination are grounds for termination. The issue here is — what does your policy say and what have you done in similar situations in the past?
Further, if your business is located in a 'at will' state, you don't even need to have progressive discipline. You can fire an employee with or without cause so long as there's no discrimination, retaliation or violation of any state or federal labor law.
Articles are below to help you sort this out, including information on what a good discipline policy should look like, how to fire someone the right way, and information about at will employment. Good for you for nipping bad employee behavior in the bud. It sets the right tone for the rest of your staff that you care for employees and won't make them work with someone who's not abiding by the rules.
Laura, HR writer, SPHR, MAEd
At Will Employment Doctrine: How It Works & 4 Big Exceptions
1 Reply