Crystalynn Shelton
Moderator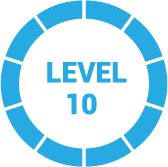 1 year ago
Hey Connie,
Unfortunately you cannot change the CHK or the DEP in QuickBooks. The program automatically assigns CHK to any withdrawal from a bank account. The only way for it to reflect Transfer is you would have to delete all of the transactions that are actually transfers and then manually enter them into QuickBooks by going to the Banking menu, select Transfer Funds and entering the transfer. For these type of transactions, QuickBooks will mark it with TRANSFR.
The other option is to just go in and put TRF in the check # field as you mentioned. I use this field to indicate the type of transaction whenever it is not a payment by check. For example, I put DB for debit card charges and ACH for payments that are automatically withdrawn from my account.
I hope this helps. Thanks so much for reading our articles!
Thanks,
Crystalynn
1 Reply