Crystalynn Shelton
Moderator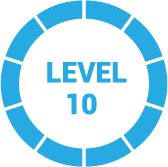 1 year ago
Hi Helen!
There are two ways to enter the opening balance for a balance sheet account:
Options #1
When you create the account, there is a field for you to enter the opening balance in the setup screen. Be sure to also complete the as of date field. However, if you have already created the account, you won't be able to go back into the setup screen and add the opening balance. The only way to set up the balance is to create a journal entry, which is the 2nd option.
Option #2
Create a journal entry to set up the balances for all balance sheet accounts and the offset will be a credit to the Opening Balance Equity account. The opening balance equity account will need to be closed out to Retained earnings once you have set up all of your balances.
Hope this helps.
Thanks for reading our articles!
Crystalynn Shelton
1 Reply