Jeff White
Moderator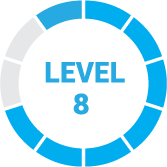 1 year, 1 month ago
Hi Jeremiah!
The answer, as is often the case with financing and legal entities, is that it depends. For an SBA 504 loan you'll need to be using the property because there is a requirement that every property that is financed under this program is 51%+ owner-occupied. So if you're living in half of a duplex then it could qualify, especially if you keep the responsibility for maintenance or keep an extra storage facility over the other tenant on the property.
There are no restrictions to the money being borrowed from your LLC, if that's what you're asking with your question as well. That is commonly done as part of the SBA 504 loan program, but you will likely be asked to personally guarantee the loan if for whatever reason the the business can't finish making payments on the debt.
Remember that to qualify for an SBA loan you'll need to typically have strong credit (680 minimum but likely 710+), be profitable, and if there is debt on the property that you're refinancing then it needs to be 2+ years old. You'll likely have a harder time finding a lender to do an SBA loan if the duplex is the only property that you own (and don't do other business), as well, because you may not qualify for the SBA rules of being a small business. You can learn more by reading our article on SBA 504 loans. Good luck!
Best,
Jeff
1 Reply