Jeff White
Moderator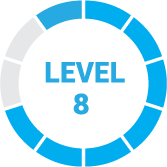 1 year, 2 months ago
Hi Alena!
I would ask how you know there is a UCC filed under your name? If you checked with your state and can't find a lien filed on your name or the name of your business, then it doesn't exist. These liens must be filed in the state you house your assets or the state you're located in. If the secretary of state has no record of this lien then it likely doesn't exist.
My thought here is that your information must have been stolen or somehow put on and sold on a list to potential finance companies. Just because the sales guy that called you suggested they got your information from a UCC lien doesn't mean it's the truth. If your state has no record of it then that's not true.
If you did have a lien you could ask the company to remove it or go down to the secretary of state office in your home state and swear an oath that you don't owe anything to the company that filed the lien.
Best,
Jeff
1 Reply