Jeff White
Moderator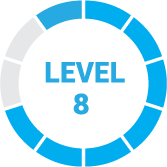 1 year, 1 month ago
Hi Alfred!
There are several loan or financing options for businesses that have only been in business for a single year, but it becomes more difficult if you're looking to consolidate your business loans that you already have. You can read our article on debt consolidation to see your options. We provide a long term solution or businesses with 2+ years of history or another option that only requires 1 year of business history (through Funding Circle).
The other requirements you'll need to meet are:
– $25k+ business revenue
– 600+ credit score
The more financing you need, the better each of those qualifications will need to be. You can borrow up to $500k with up to a 3 year term and an APR of 8-40%. Good luck with your efforts!
Best,
Jeff
1 Reply