Jeff White
Moderator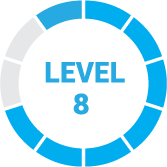 1 year ago
Hi Angie!
First of all, it sounds like you should consult with an attorney (we don't give legal advice). The answer to your question is going to primarily henge on how the contracts are written. There could be a loophole that would allow them to take your cash and then go back to the previous contract holder for the remaining cash (who would come after you, likely, for the balance).
I'm surprised they didn't demand to take the cash you were offering plus the equipment if they were really signing something scything they had no more legal right to seek the remaining 2/3rd funds. It may not matter what you think you agreed to if the lender never fully agreed not to continue to collect on the debt that is owed to them. They could have taken your payment as a partial payment and promised not to come after the money for you, but that doesn't mean they won't go after whomever originally agreed to pay them (original contract holders).
I would have an attorney carefully study the contracts (including the original contract, your assignment, and then the settlement agreement you have with the lender). You'll likely need to know what the combination of these contracts say in order to fully have the right answer, and it could take a lawyer that is familiar with the laws of your state.
Best,
Jeff
1 Reply