Laura Handrick
Moderator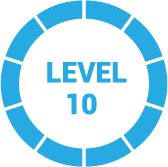 1 year ago
Hi Pete,
Funny, I was just writing an article on this. It sure looks like the answers to question 3 and 9 are in conflict on this IRS document: https://www.irs.gov/pub/irs-drop/n-17-67.pdf
Since we're not certified as attorneys or licensed tax advisors, and your question is very specific, I recommend you talk to your payroll tax accountant to see if they can sort it out. My gut says that if the owner is getting paid via W-2, there should be no issue, but the IRS doc seems to read otherwise.
(Sometimes owners can't participate in benefits, while their employed non-owner spouse can). Not sure if that's an option.
Good luck with your research and if you get a better answer, please share it! You may find resources in this article on HRAs attached (although it's due for an update). Perhaps a rep at a certified benefits company like Zane Benefits, Blue Cross or United Health can assist.
Laura, HR Writer
1 Reply