Laura Handrick
Moderator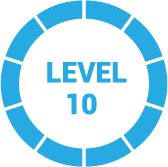 1 year ago
Hi JP,
As content writers and educators, we don't offer one-on-one consulting, but perhaps you might contact a freelance employee benefits consultant, check the SHRM website for resources or call a company like Zane Benefits to see if they'll give you some insights. In fact, if they feel you're interested in their services, I'm sure they'll answer as many questions as needed, and you may even find a better benefits plan.
My concern is how complex the Colonial Life cafeteria plan must be for employees if HR folks like us find it confusing. Perhaps your Colonial life insurance agent could put you in touch with their internal benefits expert who could walk through your specific plan?
Here is a resource that may help.
Laura, HR Staff Writer, SPHR
1 Reply