Laura Handrick
Moderator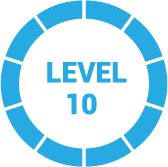 1 year, 1 month ago
Hi Abhay,
I appreciate your point of view. That's why we offered reviews of 7 time clocks across categories, including both wall mounted (buy once versions), and subscription options that have cloud-based features so employees can clock in from a job site and the employer can monitor them on GPS. (Our prior article featured only 3 options.)
Most of the wall-mounted time clocks charge for annual service contracts making the prices comparable for a smaller company with just a few employees. Yes, an employer can choose to buy a clock online and not buy the service package, but they're taking a risk that they may have to replace the clock (or lose the data in it). For the most part, the wall mounted clocks one buys online aren't going to have the robust features of a cloud based timeclock.
It's up to each business owner to decide what's best for them. Our job is to share the pros and cons. Thanks for sharing your point of view, it may help our readers choose one option over another.
Laura, staff writer
1 Reply