Emile L'Eplattenier
Moderator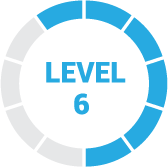 1 year ago
Hi Christopher,
I think you're heading in the right direction by coming up with something as clever as this name, but I think you might need to revise it a bit. I know what a master key is as do all of your coworkers. However, does your name read as "master" key or "mister" key to someone who has never worked in the industry?
Now I don't even think "mister" key is a terrible name, but I certainly sends a more humorous and flippant message than master key.
Another issue is that even if you did spell our master, most people would probably still not get the reference.
Don't worry about going back tot he drawing boards. One of the best (and hardest) things to do when writing is to abandon ideas that won't work because you're attached to them. This is a crucial part of the process.
Keep going.
1 Reply