Jeremy Marsan
Participant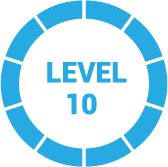 1 year, 1 month ago
Hi Joe,
I think the main question is, in what ways is Facebook inadequate, and how could you offer a superior user experience?
I'm also familiar with Facebook's "local" feature… like local community discussion groups, classifieds/items for sale. There is a major benefit to having this embedded in a social network. For one, people already use the platform every day to read news, get updates from friends and family members, etc. so the Facebook groups are bound to have pretty high engagement. Secondly, you know everyone who makes a post, or at least have the ability to click on their profile. This helps somewhat to cut back on trolling/spam posting.
I guess long story short, Facebook does have a lot of advantages. But if you can find a unique approach that resolve some of Facebook's downsides, then you're in a position to compete.
1 Reply